Mastering the craft of working with the undercurrent
Are you a trainer, coach, leader, or entrepreneur who:
is interested in working with the undercurrent?
would like to learn new ways of guiding other people?
is ready to develop yourself as an instrument?
wants to broaden your skill set?
wants to learn from a master with over 10 years of experience?
wants to connect with other coaches, trainers, and changemakers from all over the world?
Then these masterclasses are made for you!
It is a very flexible program. You can choose any masterclass you like and as many as you like. Every masterclass is a stand alone workshop. For some we have invited guest teachers.
We will add masterclasses from time to time. This way you can keep developing yourself.
Some masterclasses are only suitable for facilitators who have had some training in facilitating business or family constellations. Others are open to everyone. You can see the prerequisite in the description of the masterclass. If you have any questions, feel free to ask.
Using Healing Sentences
Trainer: Martijn Meima
Prerequisite: Basic training in constellations
Date: March 16, 10:00 AM - 1:00 PM Amsterdam time
One of the interventions in a constellation is the use of so called healing sentences. These are short powerful statements that release tension and create movement. Healing sentences can also be used to find out the dynamics that are shown in the constellation.
In this masterclass you will learn how to find the right words, learn how to create these statements and when to use them. Martijn will give you some standard healing sentences that you can use in specific situations and you will practice with creating sentences on the spot in a constellation.
You have experienced when to use healing sentences
You know some of the basic healing sentences
You can create your own healing sentences
Working with archetypes
Trainer: Frédérique te Dorsthorst
Prerequisite: None
Date: April 8, 10:00 - 1:00 Amsterdam time
Archetypes connect us to a deep layer of knowing within ourselves and our companies. In this masterclass you will discover how to use the archetypal work in an organizational context.
Using these images of primeval characters opens up a transformational space for your clients and allows old and hidden patterns to be revealed and transformed. In the archetypal work we address (business) life as a story or a journey in which you, your team or organization are the hero. Every story has different layers and a basic universal structure. Working with these, helps us to unravel the complexity in (business) life.
In this workshop you will discover the layers in your own (business) story and how to apply it in guiding others. We will use narrative constellations and the narrative diagram.
You know more about archetypes
You will meet your inner board room
You have learned to use the narrative diagram
You have experienced the power of archetypes
Mayan wisdom & the healing power of the ancestors
Trainer: Elvira van Rijn
Prerequisite: none
Date: May 2, 2 - 5 PM Amsterdam time
For ancient and contemporary Maya alike, ancestors are ever-present and fundamental to the sense of identity, heritage, power and place. The spiritual path of the Maya is aimed at a sustainable future, from a connection with the past. The Maya are very aware of their place in the generations. They honor their ancestors, find strength and feel supported by their ancestors and are equally aware of the impact their actions have on future generations. The ancestors have a lot of healing power. They recognise your issues, are there for you and wish the best for you.
In this masterclass you learn how to activate the healing power of the ancestors in two different ways. First you experience a guided meditation/constellation to let the healing energy in the family line flow. This empowers you to take your own place.
Second you experience the Mayan tree of life as ground plan for constellations. The tree of life connects us with specific qualities that we have recieved from the ancestors to heal ourselves and pass their wisdom on to next generations.
You have activated the healing power of your ancestors
You know the building blocks of the Mayan tree of life
You know in which situations you can choose for working with the ancestors
Sign up for this (and other) masterclass(es)
Fixed Format Constellations
Trainer: Martijn Meima
Prerequisite: none
Date: Not planned yet
There are many constellation formats that you can use. In a fixed format constellation you use a fixed set of elements and sometimes you even place them in a fixed way. This fixed format creates a very powerful field that eneables you to focus on your client.
Using fixed format constellations allows even unexperienced facilitators to use the power of constellation in their training and coaching.
In this masterclass we will explore some fixed formats constellations. You will practice and experience their power. You will also get access to a number of formats that you can use right away. The formats are designed for 1-on-1 coaching and for groups and teams.
You know when to use fixed format constellations and when not
You have learned to use some fixed format constellations
You will have access to a number of practical fixed format constellations
Sign up for this (and other) masterclass(es)
Synchronicity
Trainer: Daisy Da Veiga
Prerequisite: none
Date: June 16, 4:30 - 7:30 PM Amsterdam time
There is no such thing as coincidence, everything is connected to one another. This awareness brings such wisdom, ease and trust in guiding others.
Learning to understand and work with the power of synchronicity allows you to coach or guide your team or clients more profoundly. It also helps you with decision making for your personal and professional leadership. Its called Magic Leadership and it brings a joyful perspective to 'the random stuff' that happens.
What is synchronicity and how it serves you
How to recognize synchronicity
What is needed to use the Synchronicity SIgns when guiding yourself or others
What it means when there is 'no synchronicity'
Sign up for this (and other) masterclass(es)
Finding The Empty Center
Trainer: Martijn Meima
Prerequisite: none
Date: July 5, 4:30 - 7:30 PM Amsterdam time
The emtpy center is the silent place inside of you from which you can be there for others without bringing in too much of your own systemic 'mess'. It is a place from which you can tap into your intuition and find the interventions that really make a difference. In this masterclass Martijn will help you find and enlarge this empty center.
The masterclass will help you to look at yourself, explore your patterns and let go of some patterns. We will work with constellations and also with release techniques and meditation. This way you will be able to create a state of being in which you can allow everything to be. You will practice facilitating using this empty center.
You have connected to your empty center
You have created more silence and stillness inside
You are more aware of your own patterns
Sign up for this (and other) masterclass(es)
Boost Your Sensing Skills
Trainer: Demian Burgenik
Prerequisite: none
Date: not set yet
Observing is an important skill when guiding others as a coach, trainer, manager or in another role.
In this masterclass you will enrich the way you sense and observe. You will sharpen your five senses to observe what you normally will miss. Demian will also explain and let you experience how to sense beyond matter, sense the field, the energy. You will then use this information to create interventions that are spot on.
You know how to use your body as sensing instrument
You have learned to use all your senses and more
You can translate the sensed information into an intervention
Not knowing
Trainer: Geert Hulselmans
Prerequisite: none
Date: not set yet
Not knowing is a skill for trainers, facilitators, but also for any human being. By not knowing, you will be able to be open and explorative.
During this masterclass you will explore the not-knowing. Become uncomfortable, fall, want to grasp, and let go. Even when you do know, challenge yourself, you don't… Just be and refresh your senses by entering that magnificent and exciting place.
Guided by Geert you will feel the safe space to let go and to embrace the not knowing.
You don't know
Have entered the space of not knowing
Are able to stay there and use it
Meet our team of experienced trainers
In 2008, Martijn was trained by a student of the Bert Hellinger Institute in the Netherlands. Since then, He has been using business constellations almost on a daily basis and in 2013, he started to train the first group of facilitators.
His style is an intuitive one. He doesn't work with certain steps and protocols. He rather lets the field show the way. This is also the new way Bert Hellinger approached constellations at the end of his life. Martijn is very creative in using constellations. There is not a single format or approach he uses all the time. As a trainer Martijn combines energy, humor and lightness with tranquility, depth and authenticity. You will be encouraged to discover your own style. There is no one good way.
Participants like the lightness and humor in the training and at the same time the depth and major transformations that they go through. What we hear from them is that Martijn practices what he preaches and allows everything to be. This creates a safe environment to learn and experiment.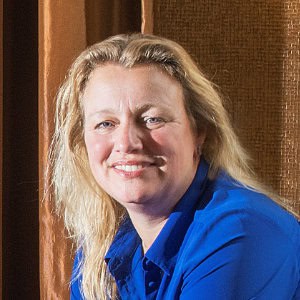 A specialist in the narrative approach and constellations. She has developed her own narrative map that helps your clients to unravel their story.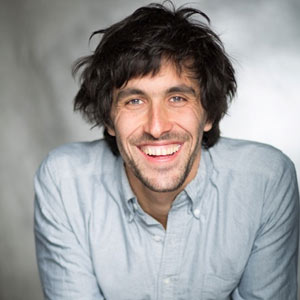 Born in Argentina, Demian brings a South-American vibe to the team. He is a specialist in observing beyond the five senses. Demian has always been interested in sensing details and in perceiving that what is beneath the surface. Many teachers and masters have guided him. In his career he has used these skills to support people to operate in a harmonious way with the rhythm of life.
He creates the circumstances and provides the environment where time-space is the main factor to make content and connection at the service of transformation. Throughout the years he has adopted Taoism and the systemic approach in his way of living and in his practice. This way in his approach East meets West.
When you work with me you will find me as someone who is totally present and assertive. Embracing life in the totality and daring for taking you to the uncomfortable and transcendental places.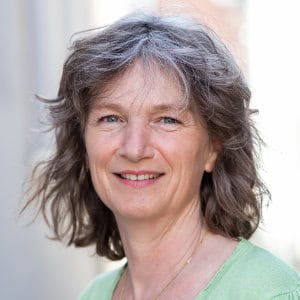 Elvira van Rijn (1967) is a spiritual growth facilitator, author and trainer. From her background as a communication trainer and her need for practical tools for lighter living, she decided to share her experiences with the Mayan wisdom and their spiritual calendar the Tzolkin. She is author of three books, a card deck, an app and many more practical tools for self-coaching. She gives workshops and trainings about the Tzolkin as a compass to those who want to live lighter from their own strength and wisdom.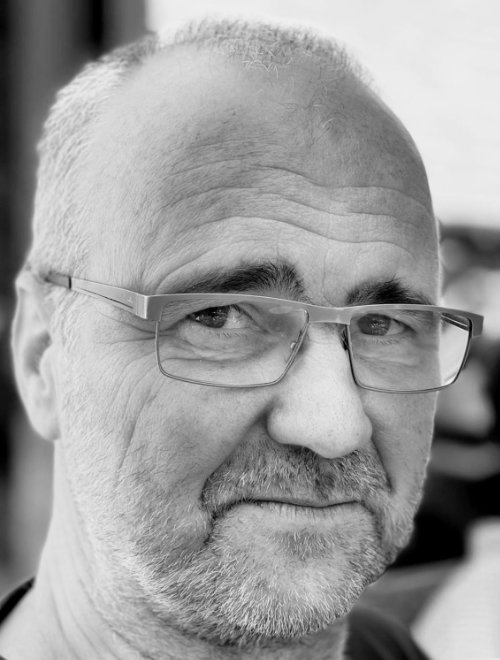 Geert is an experienced therapist, facilitator, supervisor and mentor.
He was trained as a grief counselor/therapist. After taking different courses and trainings, he followed that path to working with trauma. Together with his co-trainer, Kirsten Mintjens, he gives trauma-workshops.
Geert strongly believes in the state of not-knowing and that everything is present in people. As we work with modalities like Somatic Experience, improvising, and constellations, the strongest presence is in the not-knowing.
The work of Geert can be lighthearted and at the same time full of depth. Humor has an important place as he likes to work with the polarities within us. It can switch in a second.
These polarities play an important role in the constellations he facilitates. That is where the not-knowing comes in and creates space for what is. In this exciting place he likes to wonder around, act without acting and still be fully present. He dares to look at it as a fascinating playground.
In his individual coaching there is a strong affinity with giftedness, high-sensitivity and people looking for significance and meaning in a high-sentient life.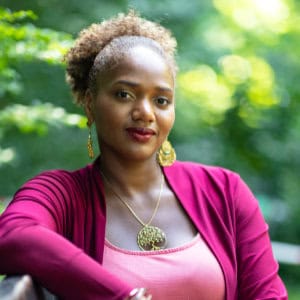 Daisy da Veiga Is a Synchronicity Expert. Ever since a young age, she would follow 'the divine signs'. Her faith and clear sense of which direction the Universe/ God is pointing at, has brought her all over the world. At the age of 7 she was already performing on stage for large groups. At the age of 16 she was a young minister in her church.
After finishing her degree in International Communication Management, at the age of 23, she started a CSR consultancy firm in Abu Dhabi. Since 2009 she has been teaching spiritual principles and Mindset coaching to professionals. Her book "10 Steps to Succeed Calmly" is a guide to transform your life into a meaningful vessel. Her teachings are Synchronised as she tunes into the present moment to convey the message 'Of Now', helping others to walk in a new direction with Faith, Love and a sense of Oneness.
Why Should I Attend These Masterclasses?
It is hands-on
We  believe that the best way to improve your skills is by doing. That is why  we have chosen to give live Zoom meetings in which you can practice in small groups.
Online Training Environment
You will get access to a secured training environment in which you will find background theory, some book recommendations, and practical information regarding the masterclass(es).
Flexible
You can pick your cherries. You can choose 1 masterclass, or follow all of them. Depending on your needs, budget and experience.
1 Month Email Support Per Masterclass
You can contact me with all questions you have regarding the implementation of what you have learned.
It's Online
You will be able to join from home. No traveling, no hotels, but still connected, interactive and deep.
Global Attendance Support
Our wish is for as many people as possible to be able to learn this wonderful craft. Therefore we have developed a Global Attendence Support, meaning that you should be able to join, no matter the GDP of your country or your personal financial situation. It also means that the times of the training will be adjusted to your timezone as much as possible. Contact me for more information.
Let me know if you have any other questions
Frequently Asked Questions
Can this be done online?

Yes, I have found out that even working with the undercurrents like constellation work, visualisations, and narrative work can be done online and have the same results as offline.

Can I use the skills also offline?

Yes, everything you learn online in these masterclasses can also be used in in-person coaching and training.

What kind of background do I need?

We expect that you have done some personal development work and that you have some experience in guiding others. In the masterclasses you will practice with the other participants, so it is good that you have some experience.

How does the Discount Pass work?

You can buy a pass for 3 or more masterclasses in order to get a discount. The more masterclasses you buy, the higher the discount. This pass is valid for 2 years and you can decide when and what masterclasses to follow. You buy the pass and send us an email when you decide you want to join a masterclass. Depending on availability we send you the login information for that masterclass and grant you access to the online library for this masterclass.

Can I pay in installments?

Yes, you can. There a 5% additional admininstration fee if you pay in installments. Contact me to arrange the payments.

How do I know this is the right thing to do for me?

It is sometimes difficult to decide. Please check out the intuitive method on my website to take a decision. It will surely help

I am still not sure if I want to join

Please contact me. Together we can explore if this is the right training and the right time for you.
Dates & Times
We have planned the following masterclasses (all times are Amsterdam times, UTC+1 (CET) for the masterclass in March and UTC+2 (CEST) for the ones after that):
Synchronicity: June 16, 4:30 – 7:30 PM
Finding your empty center: July 5, 4:30 – 7:30 PM
We have planned the masterclasses at different times in order to allow people from all over the world to join. If you have a request for a specific masterclass on a specific time, let us know and we can see what we can do.
Sign up for 1 or more masterclasses
To sign up for the masterclasses, you need to follow the following steps.
Easy sign up
Yes, I want to sign up for attending one or more masterclasses
Let us know which masterclass(es) you would like to follow. Then buy a pass, or access to a single masterclass in the webshop by clicking on the respective button in the block further down the page.
1 Masterclass
€

105

Excl. 21% VAT*
Normal price is € 117
1 Masterclass of 3 hours
Recording of the masterclass
1 month email support
Online training environment
Global Attendance Support
* Excl. 21% VAT for EU participants without a valid EU VAT number
Recordings of 5 masterclasses
You might want to get instant access to the recordings of 5 masterclasses. Just click on the button on the right to go to the recordings and learn how to get immediate access now.
Get access to recordings