Unfortunately we have canceled this retreat.
If you are interested in this retreat, please contact me to discuss the possible options.
Who Is This Retreat For?
This retreat is especially interesting for you if you want to fine tune your leadership style to the current challenges of the modern world. If you have questions like:
How to lead in a fast-changing and complex world?

How to manage my time more effectively

How to balance between control and more autonomy or even self-organisation?

How to open space for intuition and more conscious decisions in my daily work life?

What is my authentic leadership style?
How do I take better decisions?
Then this 2-day retreat is your opportunity to take a leap forward as a leader and as a human being.
Be not afraid of growing slowly, be afraid only of standing still.
What Are The Expected Benefits?
During the 2-day intensive retreat you will:
have time to reflect on your desired leadership style

find insights and new perspectives to business problems and challenges you face

revisit your understanding of concepts such as control, intuition, time management and self organization

learn new ways of taking decisions
practice with conscious tools and new concepts of leadership and leading

accumulate enough energy and determination to take decisive steps towards solving your challenges
What Are We Going To Do?
We have created a program that uses proven methods and steps to deliver you the results you wish for. We are flexible enough to tailor the retreat to you specific questions and needs. We will use different methods and approaches, among which the narrative approach, business constellations, appreciative inquiry, theory U and non duality.
Topics that you can work with during  this retreat are:
Time management
Influence, control and going with the flow
Your authentic leadership style
Conscious and intuitive desicion making
The program of the retreat
Friday June 14th
19.30 – Dinner
20.30 – Connecting and getting to know each other
21.30 – Our collective story for the retreat
Saturday June 15th
9-13: Exploring your present situation from different perspectives
13-14: Lunch
14-18: Letting go of limiting beliefs, old patterns and blockages
18-20: Free time and dinner
20-22: Exploring the not knowing as a base for creating your desired future
Sunday June 16th
9-13: Learning new ways of gathering relevant information
13-14: Lunch
14-15: Tools for creating your desired future
15-16: Wrap up and harvesting
Knowledge Is Just A Rumor Until It Lives In Your Body
During the program we will follow the steps based on Theory U. This is a proven method for breaking through unproductive patterns and helps you to find an optimal way of reaching the results and goals you have envisioned.
1. Being Present
Being aware of where you are now, your current situation with an open will, open mind and open heart.
2. Letting Go
Allowing more freedom and space for new opportunities by letting go of patterns, beliefs and ideas that don't serve you nor your organization anymore.
3. Not Knowing
Experiencing a state of not knowing, also called presencing, in which you are open for other sources of information and new possibilities.
4. Letting Come
Exploring the new sources of information, allowing new solutions, possibilities and opportunities to arise. Tuning into the emerging future and taking decisions on what path to follow.
5. Manifesting Consciously
Making the ideas concrete. Defining the steps. Following the movement. Taking action.
Go Beyond The Rational Mind And Unlock Your Inner Wisdom
A Dragon's Journey
A dragon is a mythical animal, who symbolizes both chaos and order at the same time. The creature units all four primal elements: earth, fire, water and wind. These are in perfect balance within this magical creature. In most stories a dragon defends a treasure which is important for the hero's journey.
As a leader you also have to deal with constant changing situations, which sometimes give you the feeling of chaos that needs to be structured. In the retreat you will make a journey to find both the dragons inside and outside yourself and the leadership treasures it is defending. Treasures that will make you conscious of new insights in your leadership.
Who Are The Trainers Of This Retreat?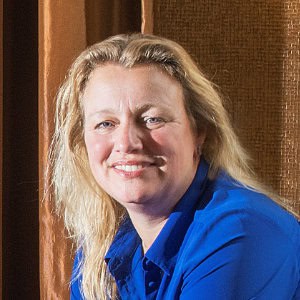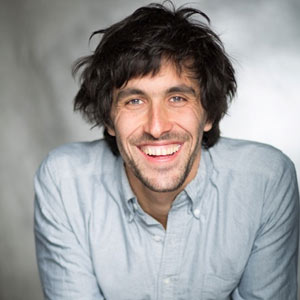 We are a group of five bright personalities from Netherlands and Bulgaria, who are dedicated to supporting people's and organisational transformation towards a more fulfilling and meaningful existence and at the same time creating great results and making profit.
We are trainers, coaches and organisational consultants. Our background is mainly in the field of capacity building for business and NGO organisations.
We are linked with different international movements – Reinventing organisations (Frederic Laloux), Presencing / Theory U (Otto Scharmer), the Narrative Approach, Systemic Wisdom and Constellations.
During the event we will all be present and actively involved in your journey. This way you can benefit from our combined talents and skills.
Read the bio's of the trainers
Solve Your Business Issues With A Conscious and Intuitive Approach
Dates And Place
This reatreat will take place in the period between June 14th and 16th 2019 (Friday – Sunday).
The venue will be at no more than 90 min drive from Sofia, Bulgaria, in a place with the right atmosphere for our journey. We will help you with transportation if necessary.
 Number Of Participants
Minimum: 15
Maximum: 30
A Dragon's Journey Basic
€

525

June 14-16
2-Day retreat
5 Trainers
2 Nights accommodation in single bedroom
2 Times breakfast, lunch and dinner
Excluding 20% VAT (Bulgarian law)
A Dragon's Journey Extra
€

725

June 14-17
A Dragon's Journey Basic
1 Coach session with a trainer on Monday 17th
Excluding 20% VAT (Bulgarian law)
Registering: THIS RETREAT HAS BEEN CANCELED
The registering process has the following steps:
Fill out the form below and send it to us
We will contact you for an online intake using Skype
You will receive an invoice from Bulgaria. This includes 20% VAT or the VAT can be transferred to you if you have a valid EU VAT number.
Sometimes a 0% VAT rate applies depending on EU regulations.
By registering you agree that you will pay the fee for the retreat. You also agree to the following terms:
Cancellation is possible, but we charge the following fee

Before May 21: 300 euros
After May 21: 525 euros

You can always send someone else in your place. Just let us know
We are not responsible for any of your actions during or after the retreat. We provide a safe space where you can develop yourself and you stay responsible for your own actions.
You and us all do our best to make a wonderful experience and to do business in a honest and connected way.