Are You Ready To Get More Clients?
Do you want to give your marketing a boost?

Are you ready to use your intuition?

Do you want to discover powerful intuitive methods?

Are you willing to look at yourself?

Do you want to join an international like minded group of entrepreneurs?
Then this is the right training for you!
Make An Inner Marketing Shift
We have learned that there is no certainty anymore. The way we do business can change overnight. This requires a different marketing approach. You will need to tap into a new source of information. A source that is connected to the emerging future and that reaches beyond time and place.
Using your intuition and intuitive methods you will be able to find out what works for you at this moment. You will make an inner shift. This will bring you closer to yourself, your clients and your path to success no matter how fast the outer world changes.
The training will consist of three important steps to boost your marketing in an intuitive way: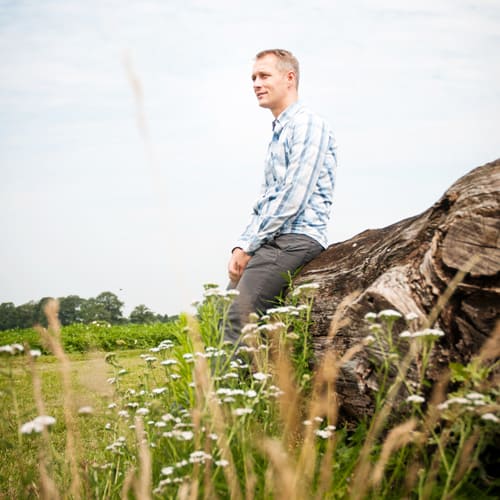 Personal business coach
Martijn Meima
Find Out What Steps You Need To Take Now
I could give you my advise and tell you what to do, but that is not going to work. During these three weeks you will discover your inner guidance and intuition that will help you to take the steps that work for you.
3x Zoom training of 3 hours
Explanation
Visualisations
Systemic constellations
Working in small groups
Recording of the training

Buddy system
Team up with another entrepreneur
Meet up between two trainings

Whatsapp group
Direct communication with other participants and me
For questions, ideas and interesting information
My name is Martijn Meima and I am business intuition expert in the Netherlands. I have a major in Management & Organization from the University of Groningen. During my whole career I have been interested in what makes businesses more or less successful.
What I found is that all the models and theories I had learned in school did not explain why a business was either succesful or not. There are other factors that influence business success much more.
During my personal and professional development in psychology, spirituality, energy, systemic wisdom and non duality, I found that there is an invisible and intangible, intuitive field that most people ignore. This field has a major impact on your business and personal life. Connecting to this field is essential to being successful with less effort.
That is why I have been looking for tools that include this intuitive field or layer in doing business. Tools that helped me discover insights and unlock potential that my rational mind could not provide. Intuition and intuitive tools help you to connect with this magical field and be far more successful in a way that really suits you. I have found out that there is no one way that works for every company.
What Clients Say About This Training
"I wanted to do marketing on my own way. The training gave me much more than that! I know what strategies I can use how and when. The training als brought me peace and confidence. I met great people that I am still connected with now. Most important a new client contacted me right during the training. This is no coincidence!"
– Rianne Oude Weernink
"I signed up for this training because I wanted more clients and I wanted to learn more about how to use intuition and constellations in that field. The training helped me to identify my obstacles and to know what I need to work on. Besides that I learned more about my intuition and about constellations. Fortunately most of the training was experience based, because I didn't like the theoretical parts."
– Michèle Fattal, michelefattal.com
"I wanted to no longer postpone my marketing and let the world know what I have to offer. The training gave a boost to my marketing 'behind the scenes'. I learned how to connect with my intuition in silence and find the confidence to take concrete steps, like writing texts for my website. I found new ways of tapping into my intuition and connected with great people. It was amazing to see how the online constellation really worked for me. I can really recommend this training because it will give you new building blocks for your marketing!"
– Yvonne Bramer
Are You Ready To Get More Clients With Less Effort?
Global Attendance Service
For all my services I have a Global Attendance Service. I would like as many people as possible to be able to join my trainings. Therefore I adjust my times to allow people from as many timezones to join. Besides that, I offer a discount for people from countries with a lower GDP and/or in financial difficult situations. This is paid for by a Global Attendance Fund that is created by using 5% of the price that all my clients pay.
If you want to use the Global Attendance Service, please contact me.
When And Where?
The training will take place online using the Zoom platform.
I have set the following tentative dates. If you are interested, but can't make it on one of the days, let me know.
April 12
April 19
April 26
The training times are from 4:30 – 7:30 PM Amsterdam time (UTC+2, CEST)
Number Of People Interested
The minimum number of participants is 4. The current number of people interested is:
Boost Your Marketing In 3 Weeks
Dates are set
€

327

Per Month
Three online trainings of 3 hours by Zoom
Recordings of the Zoom trainings
Buddy system to team up with another entrepreneur
Whatsapp group for direct communication
Excl. 21% VAT for people located in the EU.
If you have a valid EU VAT number I can reverse charge the VAT to you
Global Attendance Service
Yes I Want To Boost My Marketing
By filling out this form you show interest in this training. As soon as there are enough people interested, I will contact you to set the dates for the training, taking your availability into account.